learn hand lasting techniques

hand cutting or 'clicking'

machine stitching uppers or 'closing'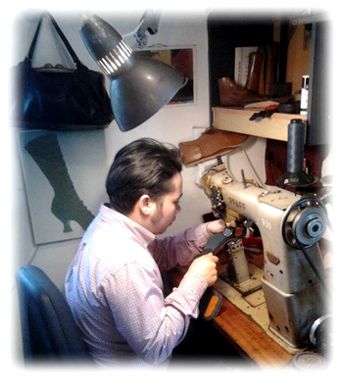 skiving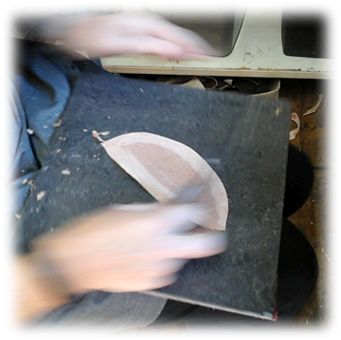 DESIGN AND CREATE a pair of shoes from scratch in 6 days
$1670 pp (1 - 2 persons per session) no previous experience needed, but an affinity to crafting and sewing, is useful. There is also an advanced shoemaking course available on application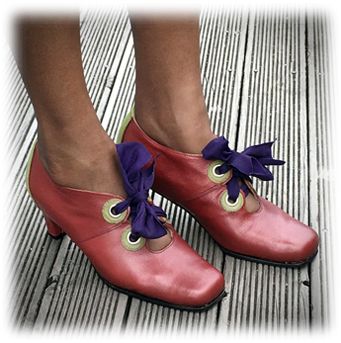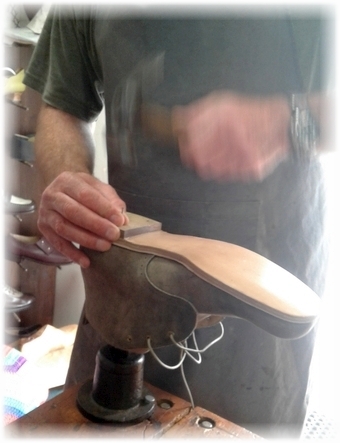 Most slip-on or lace up styles - derby, chukka boot, maryjane, pump or simple loafer are suitable for this course.
CRAFT WEEKEND COURSES
MAKE a pair of sneakers or sandals in 2 days
Make a pair of simple leather sneakers, hand stitched with patterns supplied.
Fees $340 pp inclusive of all materials and a light lunch. No previous experience needed.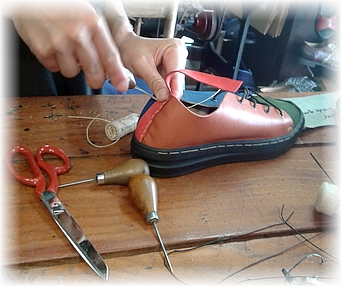 Hand stitch the leather upper to rubber sneaker soles with cushioned inserts. Early bookings are essential as soles are pre-ordered accordingly (sizes 35-45 subject to availbility). Vegan, upcycled and decorative options can be arranged - extra fees apply to design and prepare your uppers as it involves more time being extra creative and saving the planet :)
Simple leather sandal course fees $350 pp inclusive of all materials and a light lunch. No previous experience needed.
from here
to here ... on a weekend visit.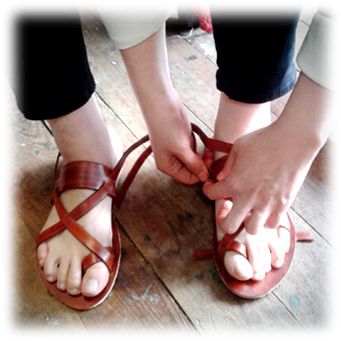 MAKE a pair of ballet flats
or slip on simple shoe in 3 days
$995 pp no previous experience needed, but an affinity to crafting and sewing, is useful. Patterns and materials supplied. Sizes 34 - 44 (larger sizes slippers only )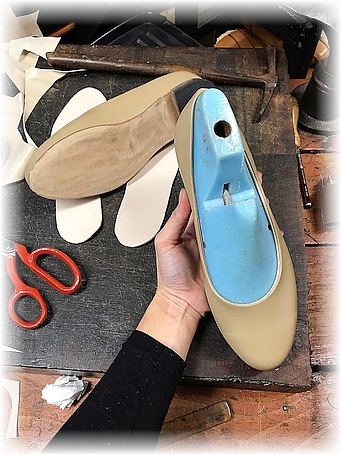 Leathercraft Supplies
Follow on purchases for working from home for any "course graduates" of The Shoemaker's Shed.
LEATHER PIECES and various shoe components and materials, can be bought direct from the studio. There is also a large box of upcycle-able leathers and offcuts (koha)
STARTER SHOEMAKING TOOL KITS from $120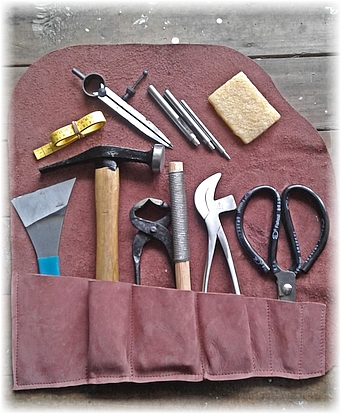 SHOE LASTS $40 pr second hand lasts can be sourced for you on request.
Visit Waiheke Island
& learn shoemaking
Take a short course in shoemaking while you spend a few nights on the island & absorb some local flavour. Just a 35 minute ferry ride from down-town Auckland makes for a great getaway with a wide choice of places to stay - camping & glamping to studio apartment or villa stays . The island is a beautiful place to visit with art studios and vineyards galore, not to mention the gorgeous beaches and bush walks!
Every so often, my workbench is cleared for a few days and this tiny garden studio turns shoemakingschool hosting tuition sessions and short courses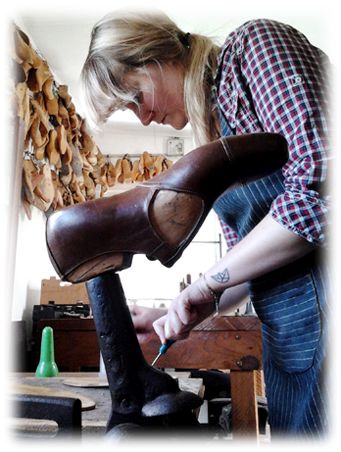 Lasts, handmaking tools & all you need.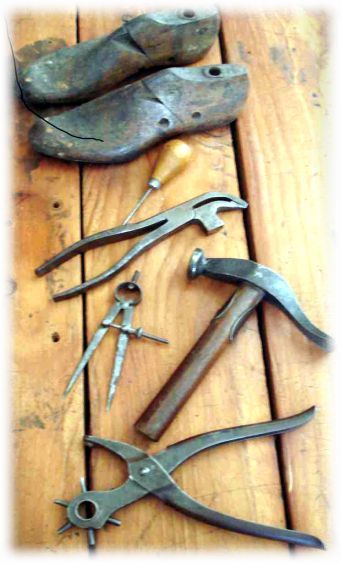 Materials are provided, or you are welcome to bring along your own if you have something specific in mind.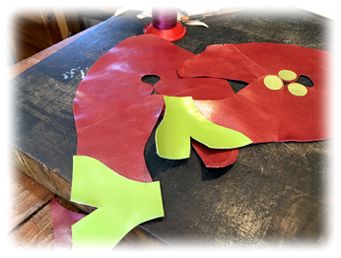 Already have some shoe making basics under your belt? ADVANCED - projects with one on one tuition for those with previous shoe-making experience.
Create that masterpiece with one-on-one tuition
Spend quality time with specialised guidance in a fully equipped, bespoke shoemaking studio
Fees from $1950 for 5 days with follow on option of booking extra STUDIO TIME using studio equipment at your own speed.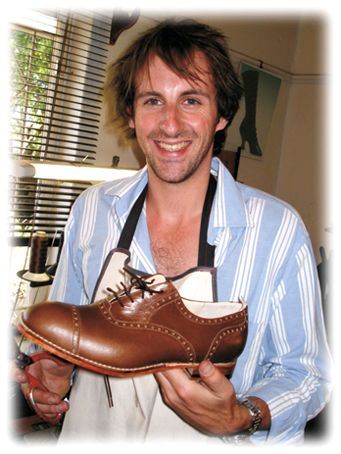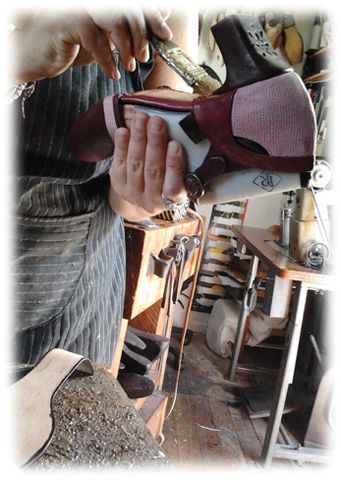 SPECIFIC MODULES
Book tuition sessions in pattern cutting , closing, skiving, last adjustinging, or any other shoemaking skill you wish to harness. Sessions can be booked @ a half day from $200 pp.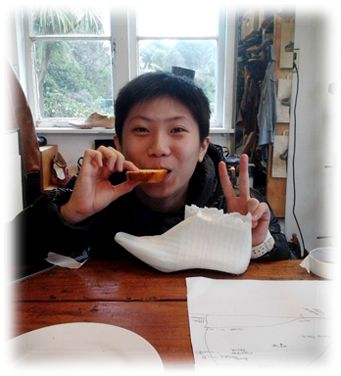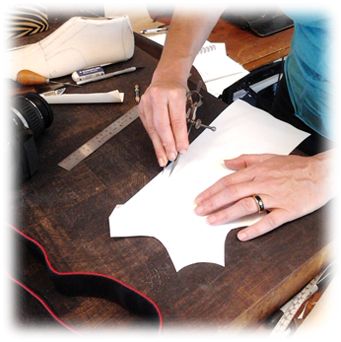 STUDIO TIME for returning students who would like to access the workshop for some extra making time, you are very welcome to enquire, weekend rates from $20 pr hour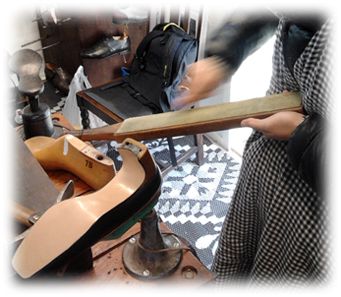 REPAIR and REMAKE
leathercraft basics
2 hour sessions @ $95, max 2 sessions per day (weekends). Learn to cut, dye, punch, hand-stitch, glue and hammer together your leather components and then continue at home using your new skillset. .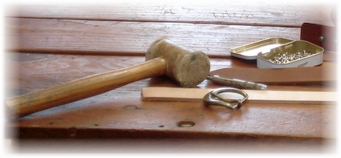 Bring along a small wallet, belt or bag that you wish to renew or replicate and I will guide you through the steps, to help you learn how to make your own and repair rather than discard - keep your accesory wardrobe more sustainable.
If you have a particular repair project in mind, perhaps even a simple chair to cover, a few bag handles to renew? you are welcome to consult with me as to setting up a short session for one on one tuition
Courses - Mailing List

To find out more please send your details to: studio@sue-engels.co.nz  
Let me know which course you would like to take, when you would like to attend (month) and if you are available for weekday &/or weekend classes.
I will send you a course outline with booking details and available dates to suit.